Forget Rockefeller Center. There is no tree more ornate, more spectacular or more literally full of life than what I witnessed a few nights ago. In the middle of the seemingly unending urban sprawl that is the megalopolis of Miami/Fort Lauderdale/West Palm Beach is a little pond rimmed with Bald Cypress that remains as a vestigial wetland behind a massive executive building complex in Oakland Park.
I had stopped just a few hours after sunset in search of a
geocache
and was wildly distracted by the squawks and croaks that emanated from the darkness. As my eyes adjusted, I fixated on the ever shifting white spots that decorated a Bald Cypress in the middle of the unlit pond. As I continued to listen and watch, a near full moon began to rise directly across the pond, illuminating the Great Egrets, Snowy Egrets and White Ibis that had all taken refuge in this well protected tree.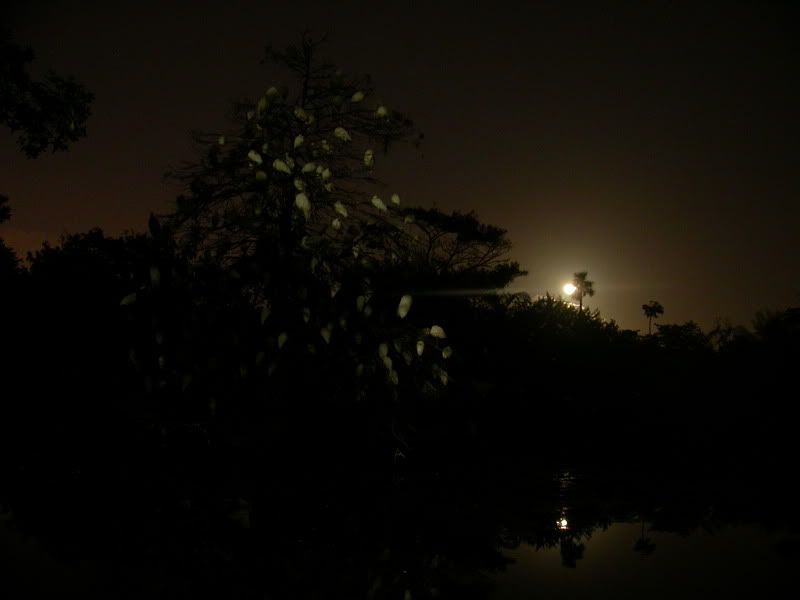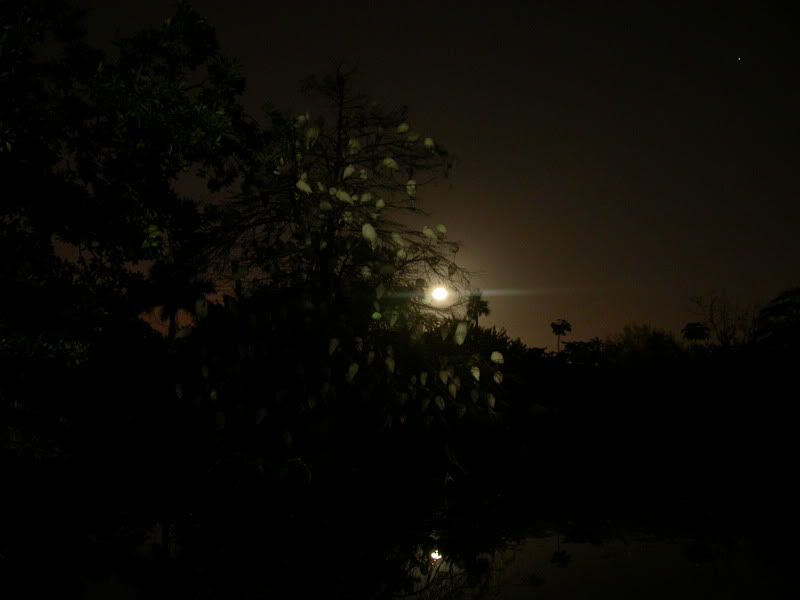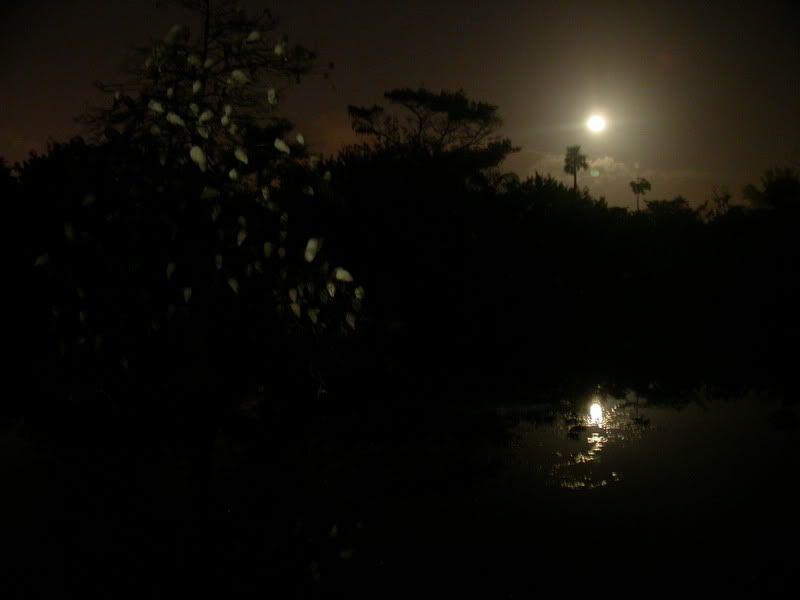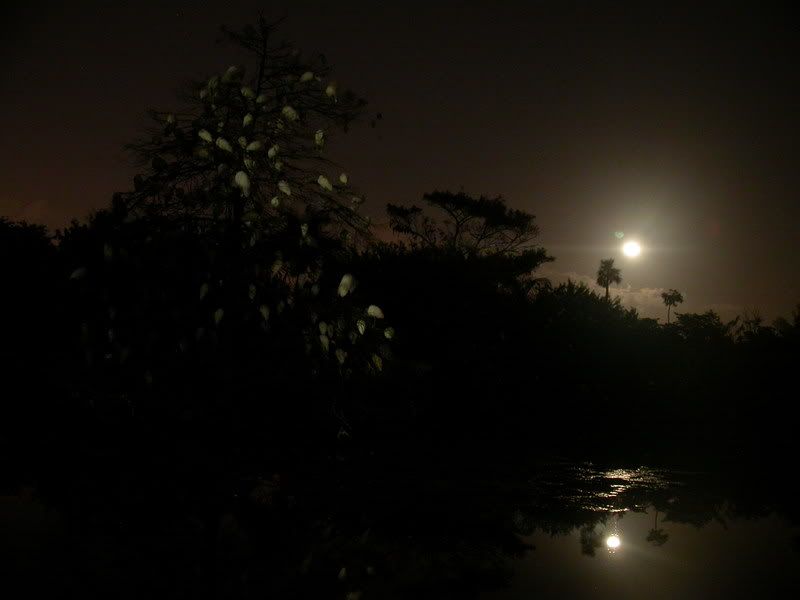 How fantastic to be in the right place at the right time. Could a scene like this be what inspired the early pagans to decorate trees around the Winter Solstace, a tradition that evolved into today's Christmas trees? Either way - it would inspire my holiday decorations in the days to come.....